We are bringing to you a 4-session Song Writing Workshop with mentor guidance on the knowledge and skills in composing your very own song!
You will receive guidance from professional music composer and producer, Mr. Elmer Ho. He is a member of Soundtrec Malaysia and has recently returned to Malaysia after working with Dagmusic, Japan for a year on Film and Video Games Music Production.
In this 4-session workshop, you will learn:
Develop melody structure of a song
Lyrics writing (in any language)
Song arrangements and harmony
Workshop Information:
No age limit!
Prior music experience (instrument) will be helpful but not required.
Stand a chance for your original song to be chosen for studio recording!
Check out an original production that we have done below!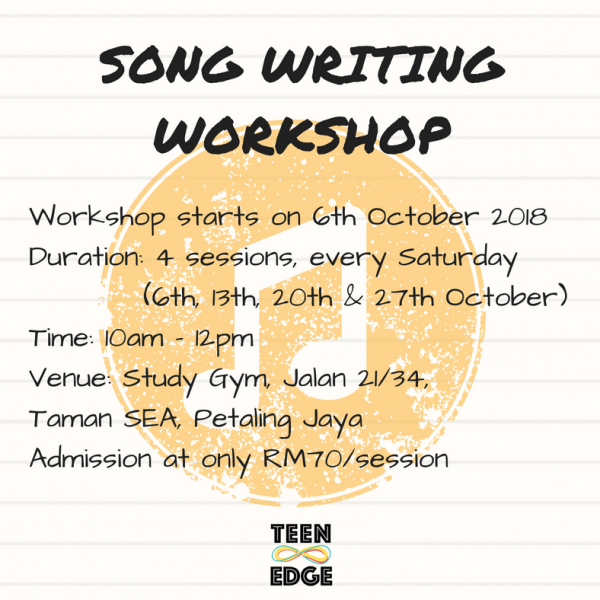 Registration is closed!
Leave your details below to receive update on next workshop.