To Malaysia, From Malaysians 

In celebration of Malaysia's 60th birthday, TeenEdge Malaysia is preparing a gift for our nation! It will be a gift from fellow Malaysians to Malaysia, therefore we need YOU to be a part of this project!
"Beauty is in the eye of the beholder"
Everyone sees beauty in their own way therefore, we want to portray the diverse beauty of Malaysia from the eyes of fellow Malaysians through this Merdeka Video Project. We will produce a short clip that tells a story about our nation without a videographer because the video footage will come FROM YOU!
Send in your unedited video clip before 21st July 2017 and our video team will combine them into a final masterpiece!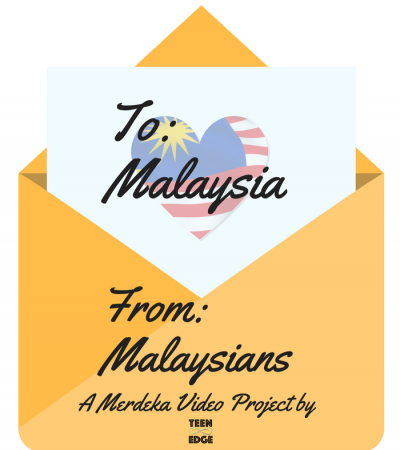 You can participate by:
Step 1:
Take a video that shows the beauty of Malaysia from any aspects eg. food, building, people, scenery etc.
Step 2:
Post it on your Instagram (unedited) by 21st July 2017 with #ToMalaysiaFromMalaysians #teenedgemalaysia
p/s: Make sure your account is public!
BONUS: Share your pride as a Malaysian with your most creative and heart-warming caption. We will have goodies for 3 lucky winners every week!
Terms & Conditions:
This Merdeka Video Project is organised by TeenEdge Malaysia.
Weekly lucky winners will be announced on every Saturday starting on 9th June 2017.
Upon submission of your video, the organiser has the right to utilise your video for organisation's use.
 Do with

Passion

, Live with

Purpose