Our K-POP Dance Boot Camp is here for you to dance along with your favourite K-POP music! Enjoy the moment with other K-POP lovers and have a great time sharing with each other.
This time you will learn:
TXT – Good Boy Gone Bad
Join us to learn the Chorus dance choreography and have a great time dancing together!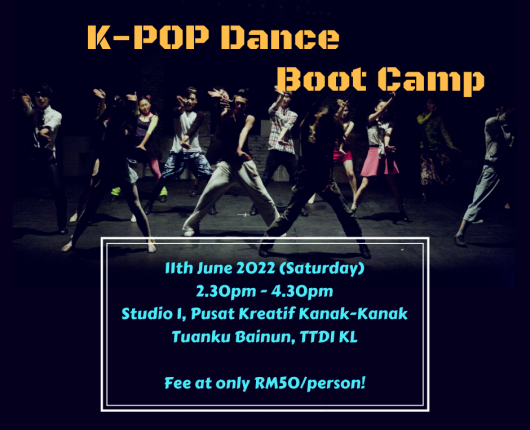 Boot Camp Requirement:
For anyone aged 12 & above, adults welcome
Participants are required to do a Covid Home Self-Test before attending the boot camp
No experience required as long as you LOVE to Dance!
Check out the Dance Cover Video from our previous boot camp!
Registration is Closed!
You may leave your details below to receive update for the next boot camp