Calling all K-POP fans! 
We enjoy the upbeat music from Big Bang, BTS, EXO and other K-POP Bands. We sing along when the music is played but have you ever wanted to learn their dance?
Our K-POP Dance Boot Camp is here for you to dance along with your favourite K-POP music! Enjoy the moment with other K-POP lovers and have a great time sharing with each other.
This coming boot camp, dance to Hyolyn's Dally to express your inner diva!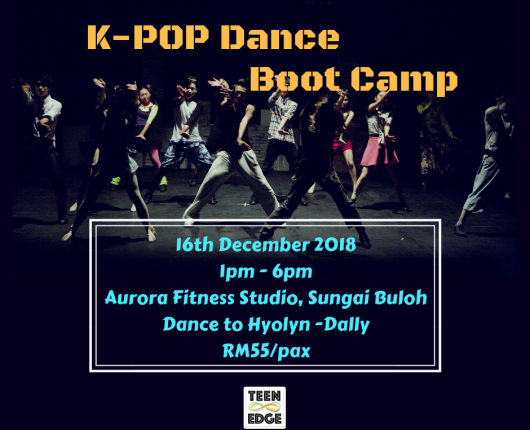 Boot Camp Requirement:
GIRLS ONLY for this round
For anyone aged 12 & above
No experience required as long as you LOVE to Dance!
Check out the Dance Cover Video from our previous boot camp!
Fill in your details below to receive update on the next boot camp!