Our K-POP Dance Boot Camp is here for you to dance along with your favourite K-POP music! Enjoy the moment with other K-POP lovers and have a great time sharing with each other.
This time you will learn:
Day 1 (13th December): Got 7 – You Calling My Name
Day 2 (14th December): J-Hope – Chicken Noodle Soup
Join us for either one day or both days to learn to full dance choreography!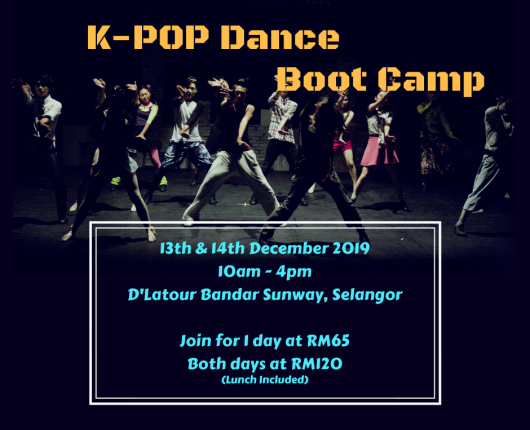 Boot Camp Requirement:
For anyone aged 12 & above
No experience required as long as you LOVE to Dance!
Check out the Dance Cover Video from our previous boot camp!
Register now to have a great time dancing together!
Remember to check your email in the next 24 hours to confirm your registration