Online Coding Boot Camp – Javascript Basics

'CODING' is not a new word to us anymore and by having this skill and knowledge, it will increase your value as the world continues to grow digitally.
Knowing the Tech Language will certainly give you an advantage in facing the rapid change of the world.
This Boot Camp is designed for beginner and will focus on the Basics of Javascript. Learning Highlights:
i) Common beginner mistakes & ways to improve
ii) Tools to use & debugging
iii) Fundamentals of Javascript
iv) Problem Solving Challenges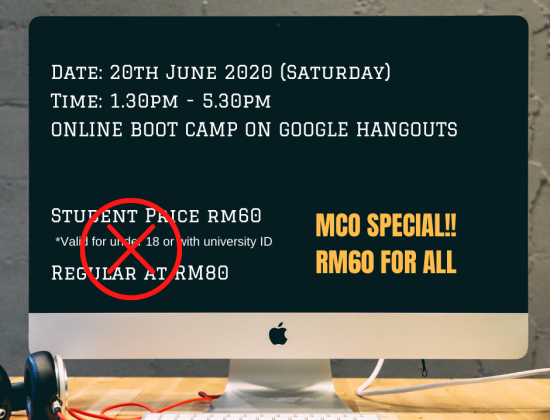 Online Boot Camp Details & Requirement:
Session will be held on Google Hangouts (Malaysia Time)
Have your own laptop/PC with internet connection
Open for participants from any country
For 12 & above, adults are welcome & suitable for beginners
Preparation Info will be sent to you once registration is confirmed
Letter of Boot Camp Completion will be issued to all participants
Registration is CLOSED!
You may leave your details below to receive update on the next boot camp
 Do with

Passion

, Live with

Purpose